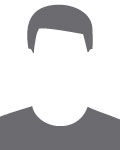 Enda O'Reilly MVB MRCVS
Clinical Director
Originally from a large family in Ederney, Enda moved to Armagh soon after graduating from Dublin in 1983 to found the practice along with his wife, Anne. Naturally talented in his veterinary skills, especially when it came to large animal medicine, combined with innate leadership skills have allowed the practice to grow to the busy hub it is today. In his spare time Enda has golf skills 'to rival' Rory Mc Ilroy and is a keen gardener. Enda is very proud of his home grown vegetables which the staff get to sample on frequent occasions.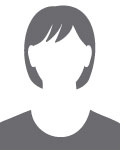 Anne O'Reilly MVB MRCVS
Senior Veterinary Surgeon
Anne [née Fee] graduated from Dublin in 1984 and is a founding member of the practice along with her husband Enda, who she met at university. It quickly became apparent that Anne's natural talents lay in the area of small animals and it is here she concentrated her skills as well as doing a further qualification to become a recognised veterinary homeopath. Outside work Anne is an enthusiastic golfer, a superb cook and a keen traveller, and enjoys spending time with her two sons and daughter.
Maurice Connaughton MVB MRCVS
Maurice is a Dublin graduate and left in 2016 and after a short spell in Galway came to join our team here in November 2017. Although Maurice enjoys all aspects of mixed practice, his special area of interest lies with equine. Out of work Maurice plays a lot of football, enjoys horse riding and he is a very talented salsa dancer.
Eric De Bièvre MVM MRCVS
Eric graduated from Ghent in 2017, and joined us here in Armagh in December that same year. Eric shows a keen interest in all aspects of mixed practice life. Outside work he is a very keen snowboarder and is also a keen horse rider.
Patrick Finnegan BVMS MRCVS
Patrick graduated in June 2017 from Glasgow and joined the team here in July the same year. Patrick is from just down the road in Clogher and coming from a farming background his particular area of interest currently lies with large animals. When not in work, Patrick's favourite place to be is on the ski slopes, but come the summer time he is a master surfer.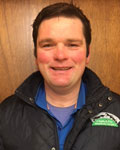 Eric Smith MVB MRCVS
Eric qualified from University College Dublin in 2003 and immediately joined O'Reilly and Fee where he has remained and become an integral part of the team. Coming from an equestrian orientated family it was easy to see where Eric's interest lay, and so he took two sabbaticals to hone his equine skills by working in Scarvagh House Stud both in Co. Down and in England during the breeding season. Even Eric's leisure time tends to be equine related between exercising horses, show jumping and teaching his son to ride.